We build
distributed teams
We help startups to hire the most talented people ready to work remotely.
what we do
_
We help Startups put together their own distributed team of professionals with the attitude and the talent to be productive and efficient. We ensure that all members of your remote team have the best environment, discipline, tools and enthusiasm to be efficient and meet goals consistently!
who trusted us
_
Our clients are backed up by firms like Sequoia Capital, Google Ventures, True Ventures, Foot Locker, Accel, Andreessen Horowitz, YCombinator, Upfront Ventures.
why us
_
We care about people. We know people, we know their culture. We look for the best candidate for your company and the best company for our candidates: That way we find the perfect match. We help candidates set-up their home office and have a remote-ready environment from the beginning.
Talent pool
We own a database of the most talented candidates, ready to start working as part of your distributed team.
In your timezone
We recruit the best people that are ready and available in most of your working hours.
Recruiting team
Our team provides you with a fast high-quality recruiting process to quickly find and engage the resources you need.
Startup friendly
Most of our customers are startups. We know how important it is to make the best decision when hiring people.
Complimentary
HR services
Training, remote employees follows up, one on one meetings, retrospectives and internal evaluation. We take care of the remote worker's environment, their enthusiasm and commitment to be productive and engaged with your team.
Product Management
Consulting
We help you to make informed decisions on your product strategy, define the scope of your MVP and build your agile product backlog according to the user needs, business viability and technical feasibility.
Staff Augmentation
We analyze your current staff and projects to help you define your outsourcing needs as well as complete your team with the most talented people. Your extended team will report directly to your managers.
Computer Services
We deliver a comprehensive suite of computer services, encompassing cutting-edge research, expert programming, rigorous testing, innovative design, and insightful consultancy. Whether you require development solutions, testing expertise, or strategic guidance, our dedicated team is ready to meet your technological needs with excellence.
technologies
_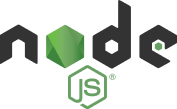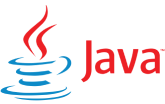 how to work with us
_
Our platform provides a range of resources and guidance to help you turn your ideas into a successful startup. Whether you're launching a new product or service, or simply looking to grow your existing business, we have the tools and expertise to help you succeed. Join our platform today, and gain access to the expertise and support you need to take your business to the next level.
BECOME A CLIENT
We're here to help.
Contact us today.